Plattform e.V. (Germany)
Plattform e.V. is an NGO based in Erfurt, Germany, which has been established in 2006 and since then has been working on a variety of projects, on local, national and European levels. In this project Plattform took the role of the main project body, by establishing and maintaining organizational activities and the project's management.
Main partners: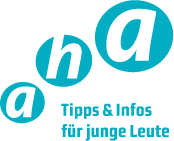 aha – Tipps & Infos für junge Leute (Austria)
The Youth Information Centre Vorarlberg aha – Tipps & Infos für junge Leute is a public association for social profit founded in 1991. It is a social service organisation and a place of non-formal education, which is embedded in a network on local, regional, national and international levels. It promotes and supports young people in dealing with information and knowledge, as well as creates a stage where young people can air their desires by giving space to interests and ideas of young people.
The Organization also carries research and stores information relevant to young people, presents it in a youth-centered way and communicates it via various channels to their target group. In this process, young people actively participate in designing the information, which encourages them to focus on the diversity and enables them to make a knowledge-based decisions. This way aha increases their ability to deal with information and media.
For more information about the organization and it's activities please visit: www.aha.or.at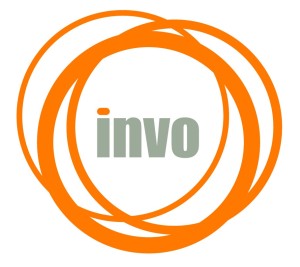 invo – Service für Kinder- und Jugendbeteiligung – Service for Children and Youth Participation (Austria)
invo is a publice service of the Local Government of Vorarlberg. It promotes the development and implementation of youth participation in communities and municipalities by means of information,counselling and lobbying. invo also encourages young people, youth centers and youth organisations to develop and implement their own participation projects. Its objective is to initiate and help these new programmes and projects to develop sustainable participation structures for young people. invo also stimulates training activities on the topics of children and youth participation and creates networks.
For more information about the organization and it's activities please visit: www.invo.at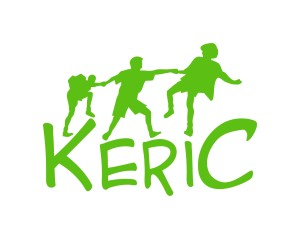 KERIC (Slovakia)
Founded in February 2003, KERIC is a non-profit non-governmental organisation working mainly with children and youth. They offer a wide range of activities with an extra added international dimension, connecting the region Kysuce with Europe and the whole world.
KERIC hosts international volunteers in their organisation and sends young Slovak people as volunteers to Europe, Asia, Latin America and Africa, organises conversational language courses, international youth exchanges, summer camps for children, seminars and trainings for youth workers or other non-formal educational activities.

For more information about the organization and it's activities please visit: www.keric.sk

YUPI – Youth Union of People with Initiative (Portugal)
YUPI is a youth organization established in September 2008 by a group of young people, which has been already working as an informal group since 2006 on implementation of regional and local activities in the social field, together with other young people and in participation of its members in international trainings and exchanges. YUPI is a youth organization, which is always in constant update with trainings, workshops and sessions with the community, so that the volunteers will benefit from these opportunities in non-formal learning process and their living. 
For more information about the organization and it's activities please visit: www.yupi.pt
Project Funding

Youth in Action
Youth in Action is the Programme which European Union has set up for young people. It aims to inspire a sense of active European citizenship, solidarity and tolerance among young Europeans and to involve them in shaping the Union's future. It promotes mobility within and beyond the EU's borders, non-formal learning and intercultural dialogue, and encourages the inclusion of all young people, regardless of their educational, social and cultural background: Youth in Action is a Programme for all.
For more information about the organization and it's activities please visit: http://eacea.ec.europa.eu/youth/programme/about_youth_en.php